Stephen Miller is one of President Trump's senior policy advisors. This week, Michael Hayden from the Southern Poverty Law Center joins us to speak about the disturbing leaks and the history of America's immigration policies.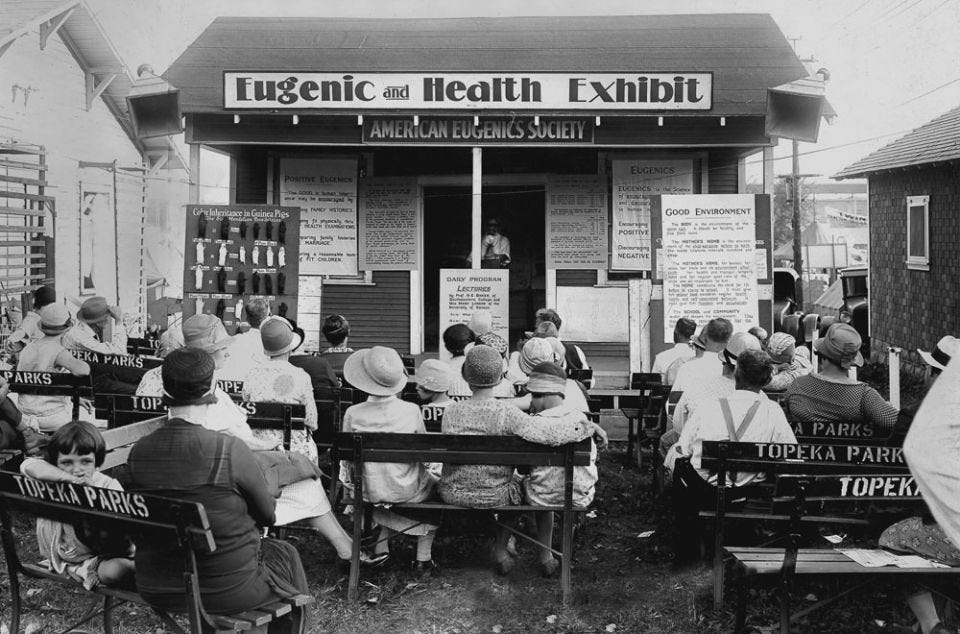 ---
Miller backs immigration policies Hitler once praised
Miller refers to President Calvin Coolidge multiple times in emails to Breitbart. Coolidge signed the Immigration Act of 1924. The legislation was based on eugenics and severely limited immigration from certain parts of the world into the United States. White nationalists lionize Coolidge, in part for his remarks condemning race mixing.
"There are racial considerations too grave to be brushed aside for any sentimental reasons," Coolidge wrote in a 1921 magazine article, as quoted on American Renaissance. "Biological laws tell us that certain divergent people will not mix or blend. … Quality of mind and body suggests that observance of ethnic law is as great a necessity to a nation as immigration law."
In "Mein Kampf," Hitler portrayed the U.S. law as a potential model for the Nazis in Germany. James Q. Whitman, the Ford Foundation professor of comparative and foreign law at Yale Law School, noted this detail in his book "Hitler's American Model: The United States and the Making of Nazi Race Law."
"Absolutely, Hitler talks about the law in 'Mein Kampf,'" Whitman told Hatewatch. "He suggests that the U.S. was the only country making the type of progress the Nazis were trying to establish."
Miller brings up Coolidge on Aug. 4, 2015, in the context of halting all immigration to America. Garrett Murch, who also was an aide to Sessions, starts the conversation by emailing McHugh, Miller and three other Breitbart employees, including Hahn, to note something he heard on a right-wing talk radio show:
Murch, Aug. 4, 2015, 6:22 p.m. ET: "[Show host] Mark Levin just said there should be no immigration for several years. Not just cut the number down from the current 1 million green cards per year. For assimilation purposes."

Miller, Aug. 4, 2015, 6:23 p.m. ET: "Like Coolidge did. Kellyanne Conway poll says that is exactly what most Americans want after 40 years of non-stop record arrivals."
Another example of Miller mentioning Coolidge happens Sept. 13, 2015, when he criticizes Republican Sens. John McCain and Lindsey Graham for appearing too sympathetic to refugees. Miller sends an email to McHugh and Hahn with the subject, "Tucker asks McCain, Graham how refugees are good for Americans," with a transcript of a discussion between the two senators and Tucker Carlson of Fox News.
Miller, Sept. 13, 2015, 7:53 p.m. ET: "this is a good chance to expose that ridiculous statue of liberty myth. Poem has nothing to do with it: [Link] Indeed, two decades after poem was added, Coolidge shut down immigration. No one said he was violating the Statue of Liberty's purpose. BTW: have you noticed how [Ben] Carson and [Carly] Fiorina are preening [Marco] Rubio-like daily in front of the media to show them how they are good and decent Republicans unlike Mr. Trump? Finally, speaking of refugees, did you see the expanded list I emailed of foreign-born terrorists on Friday afternoon?"
McHugh said the email exchange led to her Breitbart post called "Lindsey Graham: Pretty Poem Says USA Must Adopt Unknown Muslim Men from Jihad-Syria." McHugh's Sept. 14, 2015, story treats Arab men as a danger to Americans in the suburbs: "Graham's position is almost a threat: Boots on the ground in Syria, or your sleepy suburb gets a 'diverse' surprise."
Miller cites Coolidge again in the context of Ellis Island on April 28, 2015, when he sends McHugh a New York Times article that the immigration museum there would be adding new galleries:
Miller, April 28, 2015, 11:38 p.m. ET: Something tells me there is not a Calvin Coolidge exhibit.
Miller also brings up Coolidge in the context of Immigrant Heritage Month on June 2, 2015. He sends a link from an MSNBC report about the start of the month:
Miller, June 2, 2015, 7:05 p.m. ET: This would seem a good opportunity to remind people about the heritage established by Calvin Coolidge, which covers four decades of the 20th century.
Miller's comment about "four decades" refers to the time between the passage of the Immigration Act of 1924 and the Immigration and Nationality Act of 1965, or Hart-Celler Act, which abolished racial quota laws for immigration. Miller's vision on immigration equates "heritage" with a time in which American laws were dictated by discredited race science.
Miller posits conspiracy theories about immigration
Miller helped shape one of McHugh's stories for Breitbart titled "Ted Kennedy's Real Legacy: 50 Years of Ruinous Immigration Law," the emails show. The story focused on the legacy of the Hart-Celler Act from the perspective that the removal of racial quota laws harmed the country. Miller flagged the story idea to McHugh:
Miller, March 30, 2015, 1:49 p.m. ET: "They opened the Ted Kennedy center today in Boston. Another opportunity to revisit the '65 immigration law."
After McHugh's story was published, Miller emailed her, "The eds should make your piece the overnight lead." He went on to suggest that the reason no other publication covered the anniversary of the law the same way Breitbart did was because elites wanted to keep the country in the dark about immigration. White nationalists typically argue that whites are being replaced in the United States because outside forces seek to do them harm.
Miller, March 30, 2015, 10:24 p.m. ET: "Just let this sink in: Kennedy was honored today, fifty years after pushing through this law, and you're the only writer in the country who published a piece even mentioning the law and what it did."

McHugh, March 30, 2015, 10:31 p.m. ET: "That is … very disturbing."

Miller, March 30, 2015, 10:35 p.m. ET: "Elites can't allow the people to see that their condition is not the product of events beyond their control, but the product of policy they foisted onto them."

McHugh, March 30, 2015, 10:42 p.m. ET: "Right. Immigration is something that we can only vote to have more of — immigration 'reform' is a moral imperative — but it's impossible, evil, racist to reverse immigration, and you don't think that the government can deport 11 million anyway, do you?"

Miller, March 30, 2015, 10:44 p.m. ET: "They want people to feel helpless, retreat into their enclaves, and detach. Our job is to show people they can still control their destiny. Knowledge is the first step. Btw - Bannon was praising your work on this to me again."
In his emails, Miller uses slang and rhetoric about immigration that would be familiar to people who read white nationalists discussing the "great replacement" conspiracy theory. He refers to demographic changes brought about by immigration as "new America" multiple times in the emails. It's a phrase VDARE sometimes uses. Here are some examples of Miller using similar language in emails to Breitbart over nearly a week in July 2015:
"The ruined city of L.A.," referring to his hometown on July 9, 2015.

"New Charlotte," pointing to an article about employers in Charlotte, North Carolina, hiring more bilingual staff on July 14, 2015.

"New English," about then-current GOP presidential candidate Jeb Bush speaking Spanish on the campaign trail on July 14, 2015.

"More lies about new america[sic]," linking to a Wall Street Journal opinion piece from July 2015 that lays out the degree to which immigrants are less likely than native-born Americans to commit crimes.
---
Excerpt written by Michael Hayden. Please go to Hatewatch to learn more about Stephen Miller and his disturbing ideology.