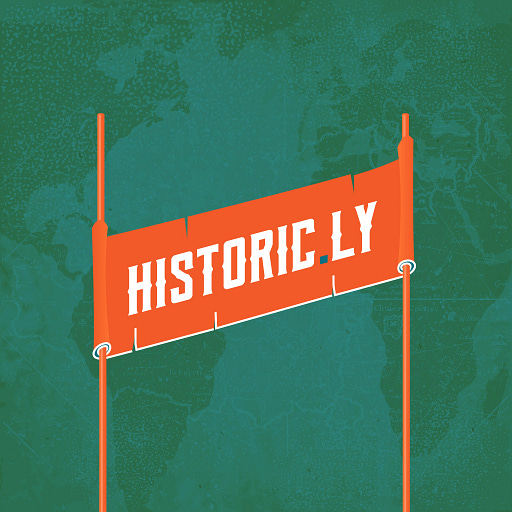 Mar 21, 2022 • 1HR 5M
Ukraine: A Choreographed Coup with Igor Lopatonok
Today, we interview the director of the documentary Ukraine on Fire about the true story of Ukraine.
You are listening to Historic.ly: a show where we decolonize history and debunk myths taught in school and on corporate media.
While mainstream media is running a propaganda Blitz on Ukraine, where they seem to frame it as "Russian aggression" against Ukrainians, Ukraine was already invaded 8 years ago. The movie Ukraine on Fire goes through the armed coup, planned at the US Embassy with then Under Secretary Victoria Nuland, where they picked the leaders, and the army and launched the country into an eight-year-long civil-war with the eastern regions of Ukraine.
Today, we interview Igor Lopatonok, the director of this amazing documentary.
0:54 - Igor introduces himself.
1:00 - Censorship of "Ukraine on Fire"
2:35: Old Soviet films into color
5:00 - Igor was banned in Ukraine.
6:22 - The TV network was hit by grenade
9:43 - Victor Yushchenko and the Orange Revolution
12:07 - Brief history of Ukraine
13:15 - How Ukraine United With Russia in 1654
15:25 - Stepan Bandera and his Mythology
17:24 - "Subhuman" and other horrific comments by the leadership.
17:41 - Poroshenko Speech
18:06 - Ukraine suffering for 8 years
19:20 - Taking down Lenin Statues
19:54 - Ukraine becoming a client state
20:55 - Victoria Nyland and Geoffrey Pyatt
21:33 - Why did the US dislike Yanukovich? The trade Deals
25:00 - Mechanics of a coup: "Civil Society"
27:00 - How did the organizers of Maidan get people to come to protest?
29:00 - So how do they choreograph a coup?
30:00 - The west's constructed reality about Ukraine
36:07 - Igor's optimism about American People's critical thinking skills is tempered by Esha's pessimism.
37:00 - The Scientific truth about Maidan
38:00 - Victoria Nuland's organizing Maidan
40:00 - Temporary President during the coup
41:00 - Obama Sanctioning Ukrainians for Sovereignty
45:00 - Script for a coup-change
48:00 - US Senators in agitating Maidan
49:00 - Ukrainians training other color revolutionaries
50:00 - Difference between what Yanukovich vs Tokayev's actions that led to different outcomes.
52:00 - Sanctions …. the Wife of Medvedychek
53:00 - Violence we haven't heard about for 8 years (From the Ukrainian Government and their paramilitaries)
55:00 - Sanctions working?
1:01:01 - India, China and Pakistan
1:03:01 - Where to find all the documentary Ukraine on Fire
---
The documentary is currently available on a number of platforms, including Apple TV Vimeo, Amazon and Rumble
You can find Igor The documentary is currently available on a number of platforms, including Apple TV Vimeo, Amazon and Rumble
You can find Igor Lopatonok on twitter.