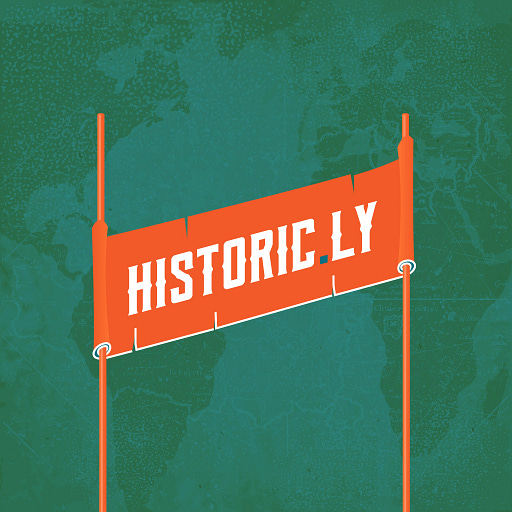 Jul 6, 2022 • 45M
The Great Indian Naval Mutiny with Pramod Kapoor
The Indian Naval Mutiny has been forgotten in pages of western history, but, it caused great panic amongst the ruling class in the Isle of Great Britain
You are listening to Historic.ly: a show where we decolonize history and debunk myths taught in school and on corporate media.
Most of us have heard about the great heroic Salt March of Mahatma Gandhiji, and the boycott of British fabrics, but very few of us have heard of the Great Indian Naval Mutiny, an event which gave a great scare to the British colonial powers and helped chart the course for Independence. Today, we have Pramod Kapoor, author of 1946 Royal Indian Navy Mutiny; Last War of Independence to talk to us about this revolutionary event.
Show Notes
1:19 - "In popular history, it became almost a footnote."
1:47 - The 1965 play in Bengal and example of how it has been edited out of history
4:32 - The Sailors who Mutineed
5:49 - The Racism, and the terrible conditions.
8:57: Who is Subash Chandra Bose? How did his strategy differ from Gandhi?
10:57 - Subash Chandra Bose's influence upon the Soldiers
15:00 - Bombay Jewels and 'Seditious Slogans' and Agitation by Communist Party of India
19:00 - The news spreading and other ships joining the Mutiny
21:00 - Why didn't the spark flame?
24:00 - The Trial after the Mutiny: A Muslim, A Sikh and a Hindu
26:00 - The negotiations
32:00 - How the ratings were betrayed
36:00 - Esha and Mr. Pramod Kapoor discuss "what might have been?" and come up with vastly different conclusions
40:00 - Mr. Pramod Kapoor's upcoming projects - Indians in the Western Front in WW1.
---
If you want to learn more about Mr. Pramod Kapoor, please follow him on twitter.
To obtain a copy of this book click here