What is Family? That is a philosophical question that has bugged humans for centuries. In today's episode, Joseph M. Pierce, explore this issue through the diaries of a late 18th century Argentine family. We explore the differences between the public sphere, the private sphere and the evolving role of women, education in society.
In order to approach these issues, I anchor this book in a particular place and time, and on four related individuals. The Bunge siblings:
Carlos Octavio (1875‒1918),

Julia Valentina (1880‒1969),

Alejandro (1880‒1943), and

Delfina (1881‒1952), were part of a generation of eight.
Each of them crafted a distinct authorial voice and body of work. They all had privileged access to power, access that they would exploit and harness to their benefit. They intervened in nationally and internationally significant ways through continued engagement with critical issues (economics, law, culture, literature, art, politics, etc.) as members of the upper class. In short, they were a family of writers who wrote about family.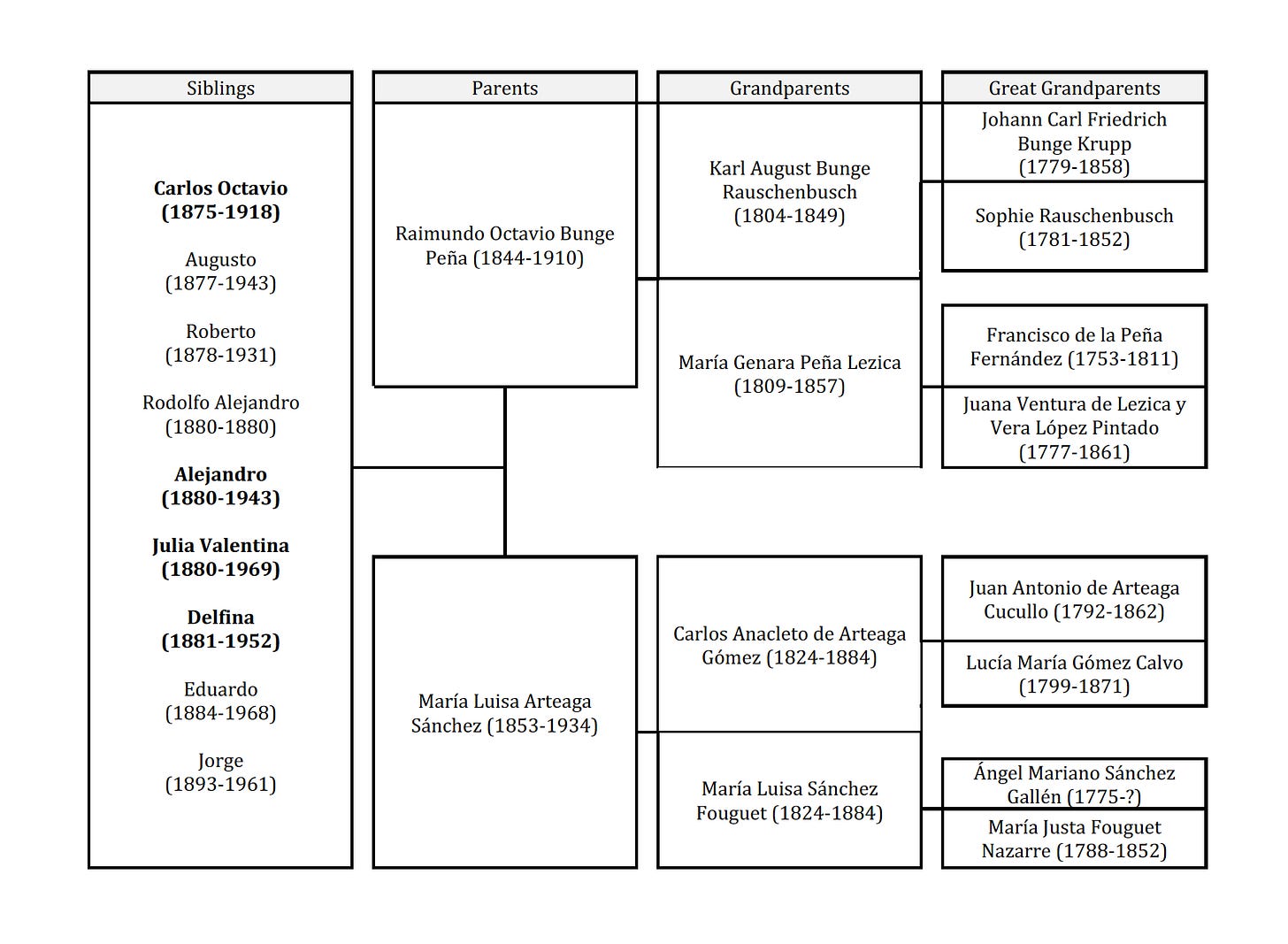 Their father, Octavio Bunge (1844‒1910) was a Supreme Court justice, descended from a handsome Prussian adventurer and politician, Karl August Bunge (1804‒1849).
Their mother, María Luisa Bunge Arteaga (1853‒1934), was an accomplished painter and came from a commercially successful Basque family who had immigrated to Uruguay in the eighteenth century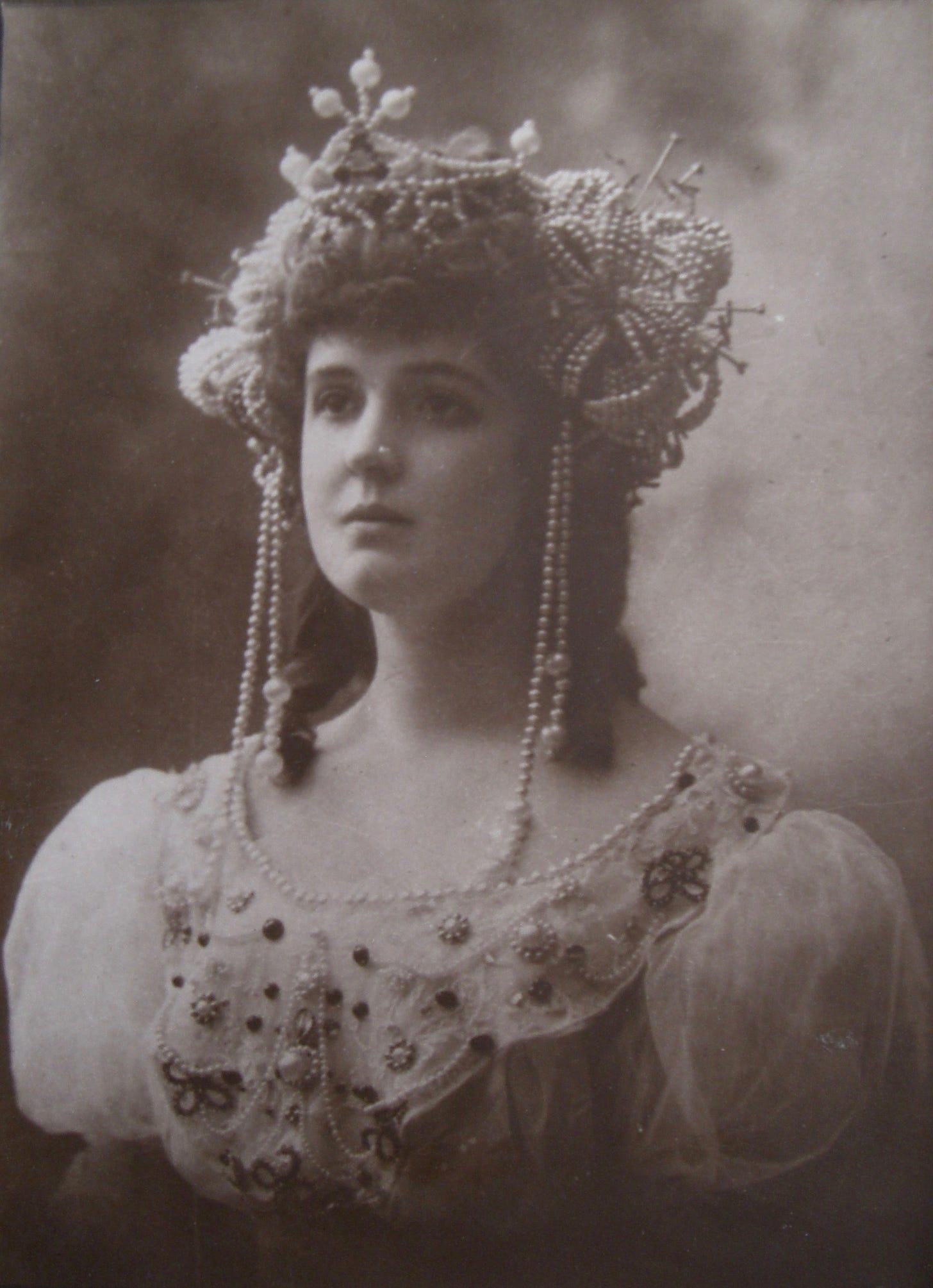 Julia Valentina Bunge as Princesse Lointaine. Bunge Family Archive (Courtesy of Lucía Gálvez)
The Bunge-Arteaga family was part of the network of landed elite that consolidated power over the course of the nineteenth century through strategic marriages, political alliances, and business savvy that came to be known as the Argentine oligarquía.
They were a politically influential, socially respected family that formed an essential part of the intellectual elite in Buenos Aires, as they were also connected to the broader network of wealthy landowners in the province of Buenos Aires. Indeed, the Bunges are one of Argentina's most prolific intellectual families—which is also to say political families—of the late nineteenth and early twentieth century, among the likes of the Mansillas, Guido y Spanos, Villafañes, Ocampos, Borgeses, and Payrós. As a generation of writers who left a vast oeuvre of both public and private texts, the Bunge siblings provide an unparalleled window onto the contradictory period of modernization in Argentina. They enact what Ángel Rama calls the vacillations of power, art, discourse, and signification of "la ciudad modernizada" ("the modernized city"). 
Excerpt from Argentine Intimacies
On June 24, 1904 a letter arrived at the Bunge household addressed to twenty-two-year-old Delfina Bunge congratulating her for being awarded honorable mention in a literary competition held by the Parisian magazine Femina. Encouraged by her mother and unbeknownst to her father, she had submitted, in French and under the pseudonym Marguerite, an essay responding to the question: "Is the young woman of today happy?" As I noted earlier, this pseudonym directly links Delfina to Monniot's novelized diary, Marguerite à vingtans, which she quotes at length in her own cuaderno-copia in an entry dated October 20, 1900. Soon, however, Marguerite's identity was revealed and, as historians Cárdenas and Payá put it: "The news exploded like a bomb in society." The news was explosive not necessarily because of what was written—a series of character sketches of turn-of-the-century young women—but for who was doing the writing.
Delfina Bunge with bouquet. Bunge Family Archive (Courtesy of Lucía Gálvez)
Recollecting the event in his own memoirs, Manuel Gálvez notes, "Before Delfina started out as a writer, a woman of her elevated social condition, whether she were married or single, could not publish a single line without being ridiculed"
To write a diary was one thing, but to publish a literary text was quite another for a young woman of the upper class. To become ridiculed, to bring dishonor on the family, to expose oneself to gossip, these are only some of the dangers implied by Gálvez, who hearkens one of the primary dilemmas of nineteenth- and early-twentieth-century women writers: the transgressive publicity of asserting an authorial voice as a woman.
Literary scholar María Gabriela Mizraje describes this dilemma as always involving a shift from the traditional private space of the home, and the public, "masculine" space of politics (and writing). The problem, Mizraje asks, is "How to move oneself between the subtle threads of discretion and scandal, of intimacy, defamation, and betrayal." "El caso Delfina," is illustrative of this dilemma in that her essay forces the Bunge family to engage with the turn-of-the-century debate over the role of women in Argentine society; to decide whether their evidently talented daughter should be allowed to expose herself to such scrutiny.
"El caso Delfina" as more than simply a social "bomb," but rather, more suggestively, as a queer event. It is a moment in which the threat of queerness engages a range of social actors (family members, friends, literary critics) to grapple with the uncomfortable position of transgressing social norms. The queer event rattles the cage of normativity. It marks a point of divergence from the accepted behavior of a young woman in society and opens a fissure in bourgeois decency.
---
Joseph M. Pierce is Associate Professor in the Department of Hispanic Languages and Literature at Stony Brook University. His research focuses on the intersections of kinship, gender, sexuality, and race in Latin America, 19th century literature and culture, queer studies, Indigenous studies, and hemispheric approaches to citizenship and belonging. He is the author of Argentine Intimacies: Queer Kinship in an Age of Splendor, 1890-1910 (SUNY Press, 2019) and co-editor of Políticas del amor: Derechos sexuales y escrituras disidentes en el Cono Sur (Cuarto Propio, 2018) as well as the forthcoming special issue of GLQ, "Queer/Cuir Américas: Translation, Decoloniality, and the Incommensurable." His work has been published recently in Revista Hispánica Moderna, Critical Ethnic Studies, The Art Newspaper, and has also been featured in Indian Country Today. Along with SJ Norman (Koori, Wiradjuri) he is co-curator of the performance series Knowledge of Wounds. He is a citizen of the Cherokee Nation. 
You can find him on twitter