Africa does not need to be filled with poor, ill and suffering people. It's a human design. One of Africa's biggest problems: Africa just needs monetary sovereignty. Right now, all systems are designed to hold Africa hostage by the Bretton Woods Institutions, Europe and US. Today, Fadhel Kaboub from Denison University and Dr. Ndongo Samba Sylla from Rosa Luxemburg Foundation joins us to talk about their new effort to fight back against Africa's lack of monetary sovereignty.
Website: MES Africa
Check out Dr. Fadhel Kaboub's previous episode: Big Structural Adjustments
We've spoken about the CFA franc! Dr. Ndongo Sylla is the co-author of Africa's Last Colonial Currency with Fanny Pigeaud.
Important: Can we get #AfricanMonetarySovereignty trending?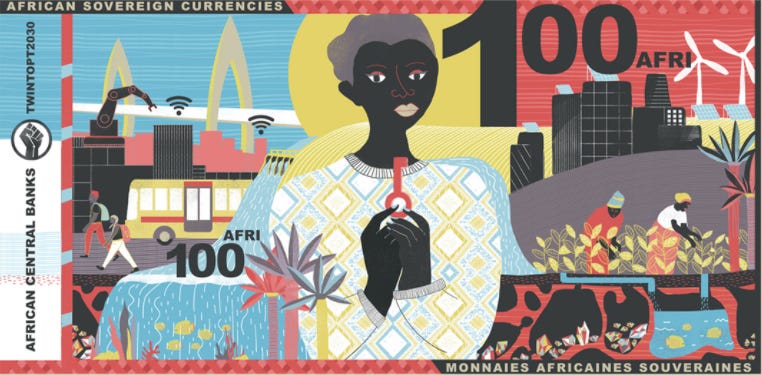 Shownotes
2:00 - Why the invisible hand of the market is fiction for developing countries
3:50 - 2 Trillion dollars a year are moving from poor countries to rich countries
5:00 - Monetary Sovereignty and Sovereign Debt: Monetary Sovereignty is a Spectrum
7:20 - Senegal and the CFA Zone
10:20 - Practical effects of Monetary Sovereignty
15:00 - Role of the World Bank
17:00 - Why countries just don't say "no" to paying back IMF and world bank loans?
19:00 - Why Leftist world leaders aren't as leftist as you expect? It's the system
20:00 - Africa and Covid-19
23:00 - African Monetary Sovereignty Initiative
28:00 - Monetary Sovereignty and Humanitarian Disasters
30:28 - How to get out of this infinite cycle?
31:00 - IMF increases inequality in formerly colonized country
40:00 - What is the future of markets?
50:00 - A Better World Is Possible