Discover more from Historic.ly
Our esteemed researchers are hard at work compiling all the stuff they forgot to teach you in school. Pull up a desk and get out your #2 pencils, because class is in session!
Over 36,000 subscribers
The Machinist
No, we are not talking about the Christian Bale movie. We are talking about assassinating Hitler. Most people probably only know of Valkyrie because of the horrendous Tom Cruise movie. But, do you know about all the other assassination plots?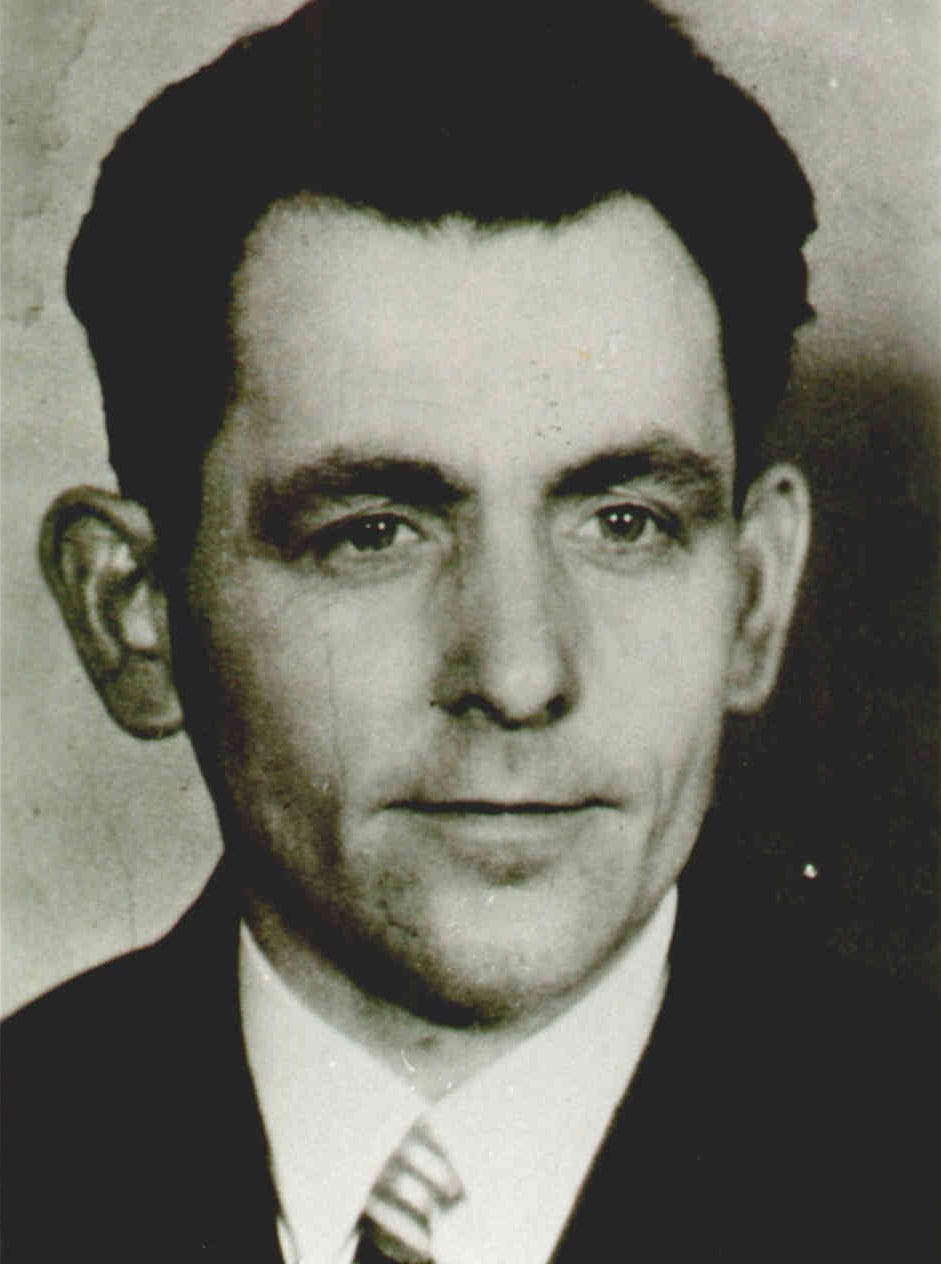 Georg Elser, a 30-year-old machinist, may have missed killing Hitler by thirteen minutes.  Georg was a simple worker in a German factory.  He was concerned about the way the Nazis treated the working man: He didn't like the low wages or their attempt to break unions.  He was also worried about Hitler starting a war.  So, one day, he decided that he was going to kill Hitler.  

Hitler was a creature of habit. He would visit the same pub in Munich on November 9 and 10. Georg thought that would be the perfect time to assassinate him. In the course of a year, Elser made some explosives, he also stole some explosives, and used his machinist skills to make a pretty strong explosive.

Starting from August, Elser would eat dinner at the Pub (the one that hosted Hitler) every night. He would hide in the stalls until the kitchen closed up. He would use that time to hollow out a pillar. It is kind of reminiscent of Andy Duprese and Rita Hayworth in the Shawshank Redemption.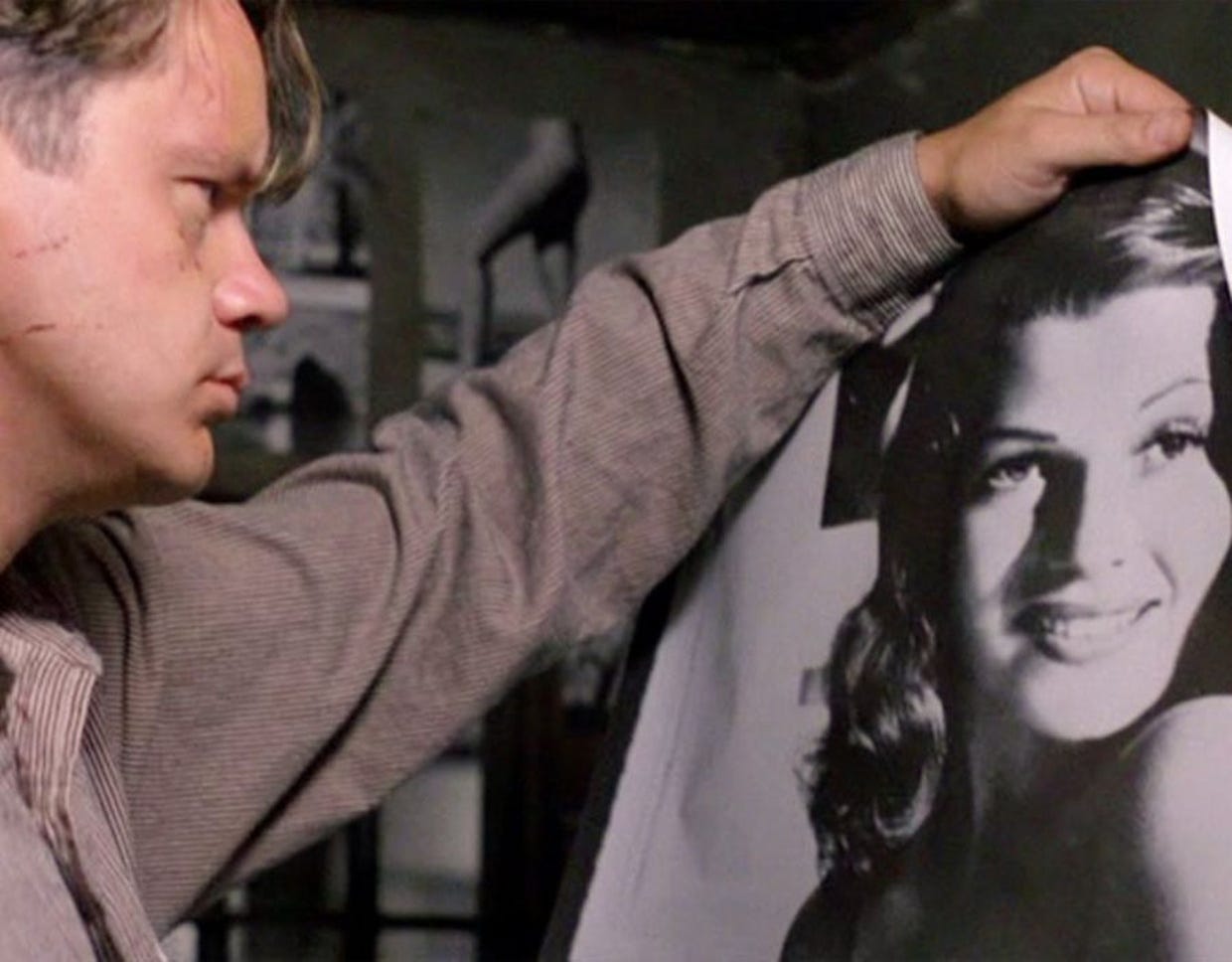 Finally, the night before Hitler was expected to come, Elser put the bomb in the now-hollowed-out empty pillar.  However, this year, Hitler cancelled his annual pilgrimage. Elser panicked and tried to flee to Switzerland.  However, the Gestapo detained him for "looking suspicious."  He was a mystery even to the Nazis, so they kept him alive till the end of the war, in 1945, when he was executed.

In his hometown, his parents were ostracized for having a criminal/terrorist in the family.
They were ashamed for years about Georg. But, luckily history has turned Georg Elser into a hero. 

In 2003, Germany issued a stamp in honor of Georg Elser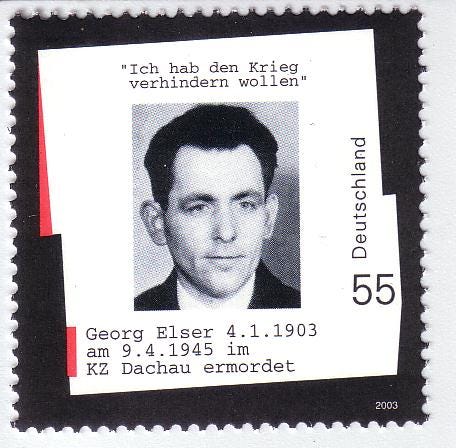 In 2011, Berlin made a statue of Elser to honor his resistance against Nazis.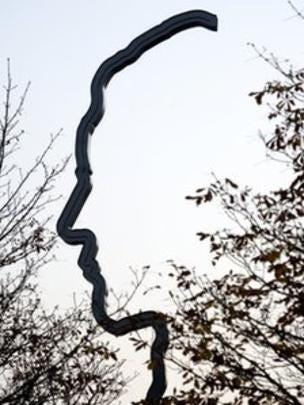 In 2014, German Chancellor Angela Merkel acknowledged Elser as a hero of anti-Nazi resistance, describing him as "one who struggled on his own… to try to prevent the war"