Discover more from Historic.ly
Our esteemed researchers are hard at work compiling all the stuff they forgot to teach you in school. Pull up a desk and get out your #2 pencils, because class is in session!
Over 36,000 subscribers
Josephine Baker in Yugoslavia
She was welcomed more in Belgrade than in any city in her home country
In April 1929, Josephine Baker was the first Black-American star to visit Belgrade. She was on her tour around Central Europe on the Orient Express. The visit came during her peak popularity in Paris, just before she made her hit debut"J'ai deux Amours," while she was still shunned in her native US, despite entrancing everyone in Europe with her dance and daring outfits.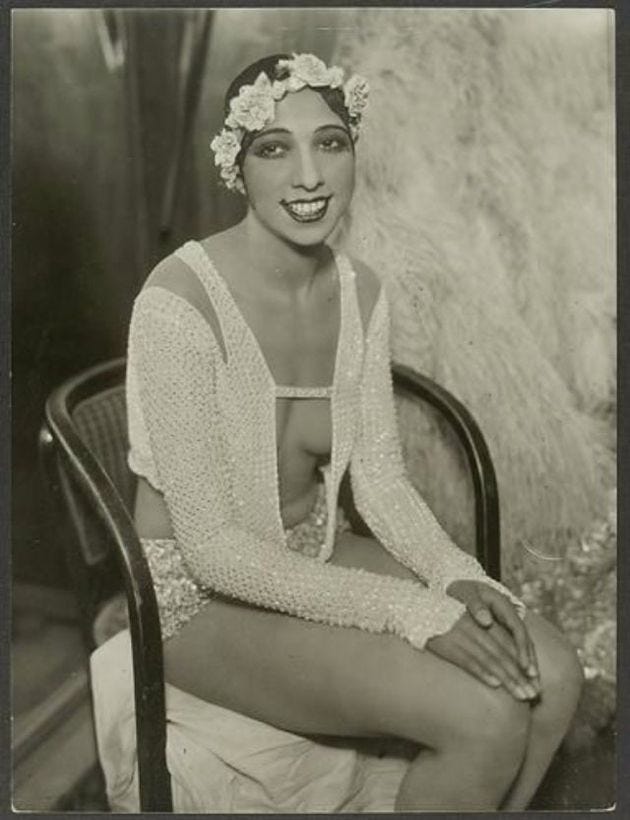 She came to Yugoslavia with her partner and manager, "Count" Giuseppe Pepito Abatino. This was huge news to the city which so desperately wanted to show its modernity and worldliness, and which so desperately looked up to Paris at the time, which gave Baker's visit additional draw.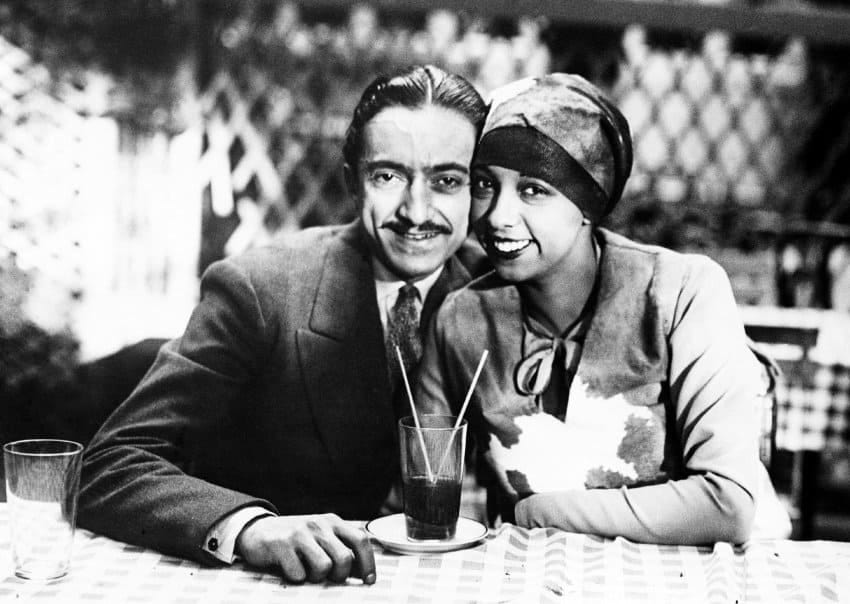 At the time, Belgrade was already swept up in jazz-mania. The craze started in 1920s, and jazz bands played in prestigious Belgrade clubs, and even the Yugoslav Royal couple, King Alexander and Queen Marija were seen dancing to it in 1924. It was especially popular in Belgrade's Jewish community who formed one especially popular band.
Unsurprisingly, Josephine Baker's performance was jam packed that April. She performed at the city's glitziest pleasure palace, Luxor Balkanska, and later partied in "Ruski Jar" (Heat) a club owned by three White Russian emigre siblings: a pair of sisters and a brother. The siblings even joined her on stage. While Baker was apparently initially annoyed with the less than opulent décor and low temperature, nevertheless, once the dancing started, her skimpy banana outfit charmed the audience, who noted her kneeling on a Pirot kilim, which are woven rugs traditionally produced in Pirot, a town in southeastern Serbia. Pirot kilim is often referred as one of the National symbols of Serbia. To Serbians, this symbolized Josephine Baker considering their culture and heritage to be important.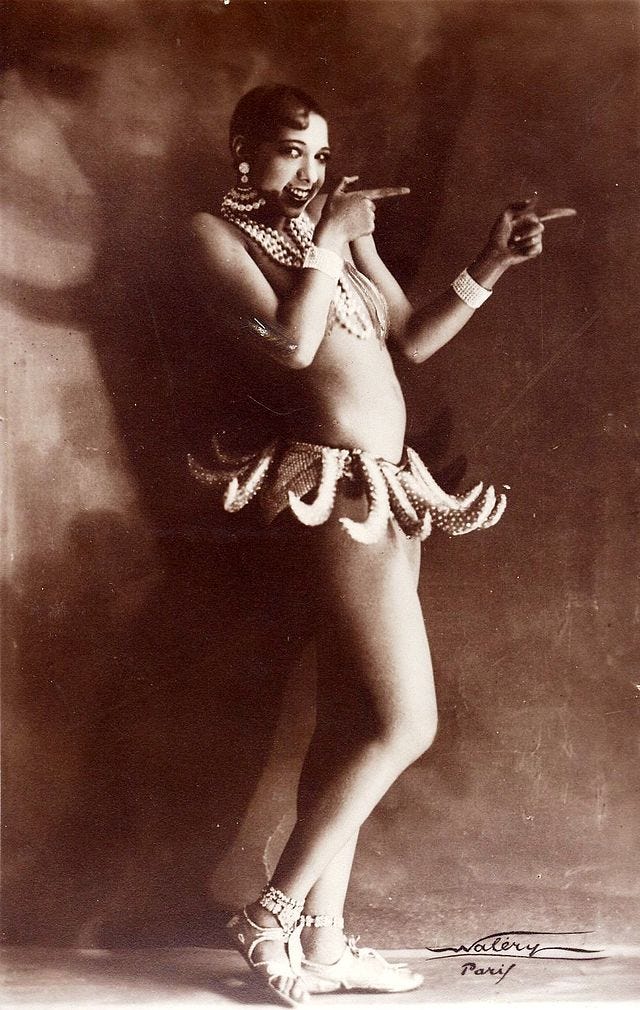 The audience was over the moon with Baker, especially after she donated a hefty part of her proceeds to poor children in Serbia. It was a nod to her tough upbringing as a black woman in St Louis.   
After the performance, she stayed in the modish Excelsior hotel and as a publicity stunt, Baker was also taken to Belgrade's fanciest department store by its owner Mitić, where she inspected the luxury goods and allowed to take what she wanted.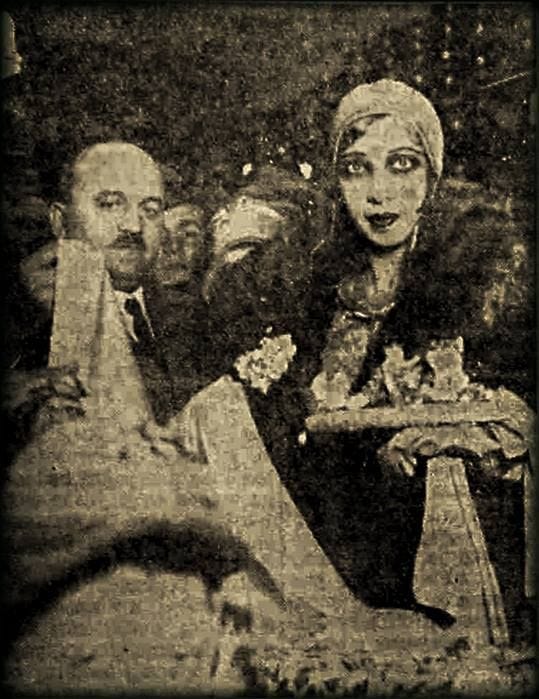 Later that day, she was taken to Belgrade's luxury horse trace tracks. She also hung out with Sofka Nikolić, a sevdalinka singer. Sevdalinkia is a traditional folk-music from Bosnia. Sofka Nikolić was European superstar of the day. Baker even ate ćevapi, a Serbian speciality made from mince-meat, herbs, and spices grilled over an open fire. Another symbol of her respecting Serbian traditions and rejecting western chauvinism.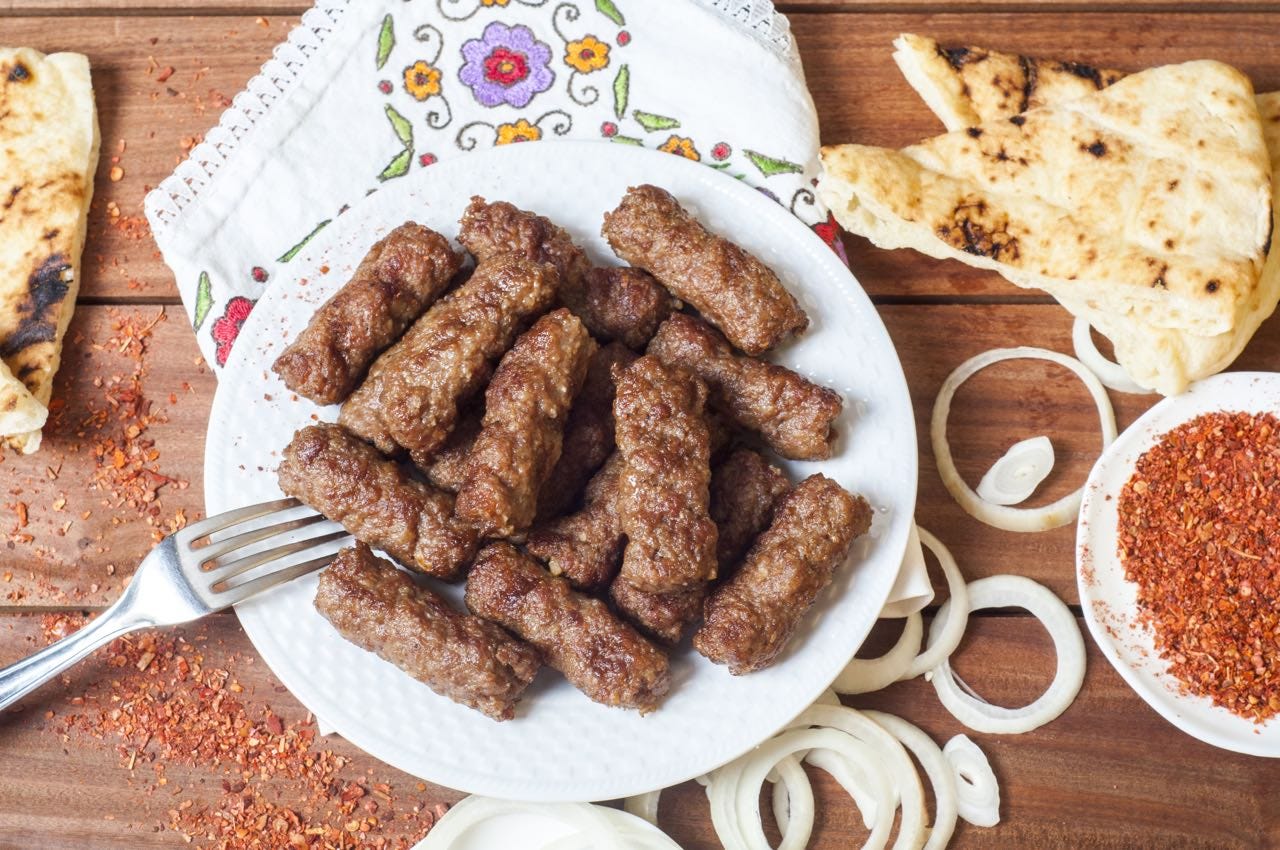 Her presence in Belgrade filled the pages of Politika, a prestigious Serbian daily newspaper founded in 1904. Some of the articles were guilty of exoticizing her, but mainly they were positive articles. The press described her fans as "a tail of a comet" that accompanied her around the city.
After a week of packed shows and milling about town, she set off to Zagreb.
Her presence there, however, was met with acrimony due to the conservatism of the local Catholic clergy who thought it scandalous. Although met by enthusiastic masses at the Zagreb train station, local clergy wanted to signal that her dancing was unwelcome in this more conservative city, by turning their backs to her in contempt as she was exiting the train. The packed performance in one of the city's halls was disrupted by six seminary students who even threw a stink-bomb. Her follow-up shows were cancelled due to lobbying by local mortality police and she left her room at the gorgeous Esplanade hotel on an Orient express. The American magazine, Time, gleefully noted these troubles in their article Beets for Baker, without mentioning her warm welcome in Belgrade.
During World War II, Baker joined the French Resistance. According to the book, Jazz Cleopatra, "when the Germans actually invaded-Baker collected what information she could about German troop locations from officials she met at parties. She specialized in gatherings at embassies and ministries, charming people as she had always done, but at the same time trying to remember interesting items to transmit."
She was also a fierce fighter for Racial Equality in the US. She was the only official announced female speaker at Martin Luther King's March on Washington where she famously said:
"I have walked into the palaces of kings and queens and into the houses of presidents. And much more. But I could not walk into a hotel in America and get a cup of coffee, and that made me mad. And when I get mad, you know that I open my big mouth. And then look out, 'cause when Josephine opens her mouth, they hear it all over the world…"
Baker came back to Yugoslavia twice again after the war. In the late sixties, she only performed in Paris, New York, London and Belgrade. In 1968, she performed a concert in Belgrade.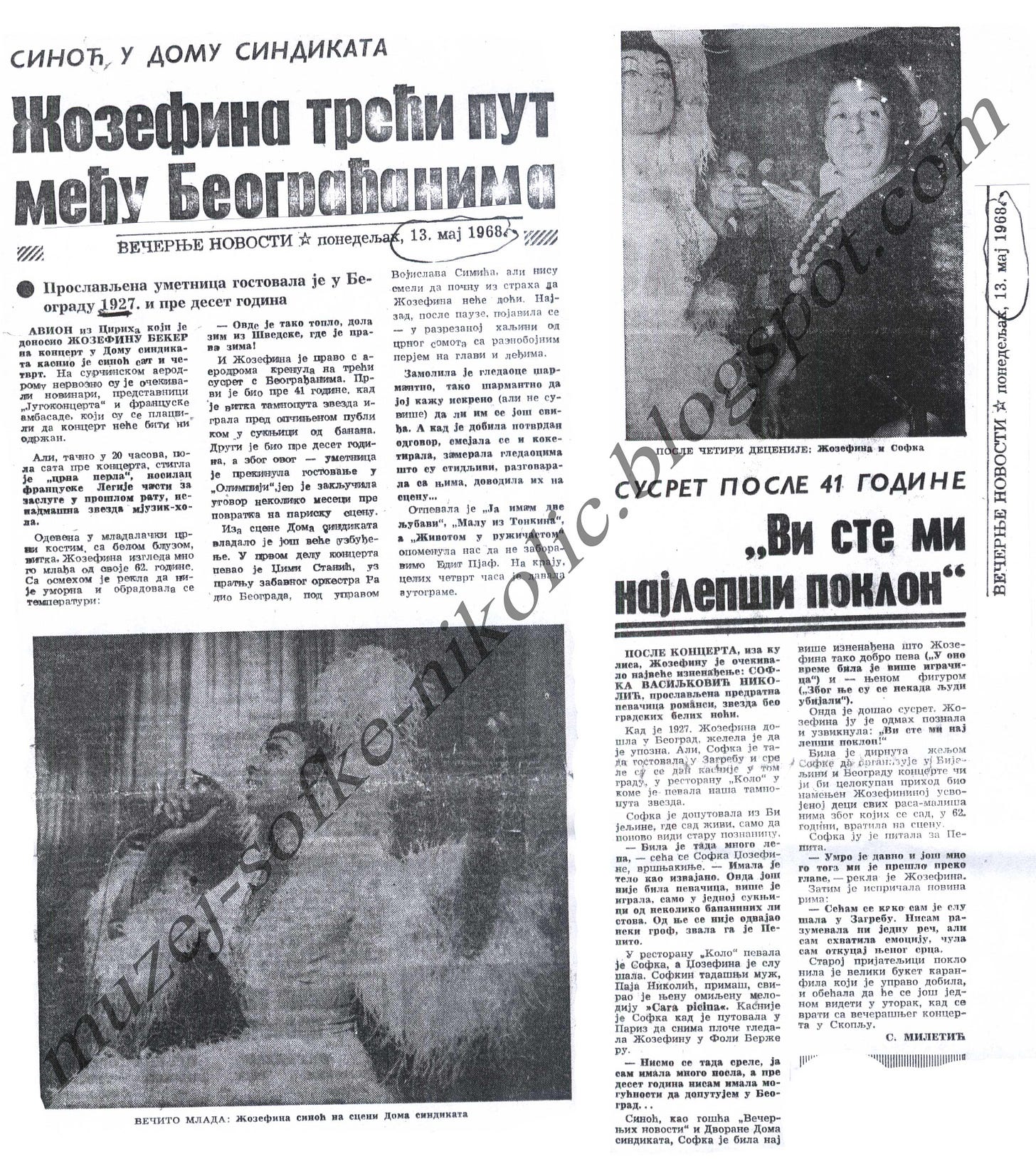 She returned in February of 1973, as a UNICEF ambassador. Josephine Baker always held a dream of building a higher educational institute based on the concept of International Brotherhood. Marshal Tito offered to let her use a small castle for her school. However, Josephine didn't have much time to follow-up on this idea. She died in 1975.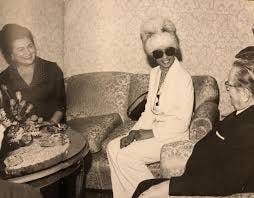 ---
Srdjan Garcevic, who is the editor of Nutshell Times, a scrappy little English- and Serbian-language outlet about Serbian history, arts, politics and travel. You can find him on twitter too!