Discover more from Historic.ly
Our esteemed researchers are hard at work compiling all the stuff they forgot to teach you in school. Pull up a desk and get out your #2 pencils, because class is in session!
Over 36,000 subscribers
Are We Monsters?
Let's look in the mirror.
Lyudmilla Pavlichenko was a Soviet sniper who was known for her accuracy. She had killed nearly 300 Nazis. During World War Two, she was also given the harder task of being a diplomat and coordinating with the US. Having never seen a woman in such a high-level military rank, Eleanor Roosevelt took a liking to her and invited her to stay in the White House.  At that point, an American journalist asked her "How does it feel to kill 300 men?"
She responded with "they weren't men. They were fascists."
---
I didn't understand what she meant until today.
Today, reports came out that at the border, agents asked a three-year-old girl named Sofi to make a choice.
"The agent asked her who she wanted to go with, mom or dad," her mother, Tania, told NPR through an interpreter.

"And the girl, because she is more attached to me, she said mom. But when they started to take [my husband] away, the girl started to cry."

The officer said, "You said [you want to go] with mom."
For those who are older, you may remember a famous Meryl Streep movie where a woman named Sophie, who is a prisoner in a concentration camp, is forced to make a choice. She needed to choose whether or not her daughter or son got sent to a gas chamber.
The fact that the girl's name is Sofi makes me think that to these guards, it is just a cruel game. Today, I completely understand what Lyudmila Pavlichenko had been trying to tell us all these years.

Today, I understand that we weren't dealing with men, but with monsters. Fascism had consumed their soul and they were only an imitation of a human being.  The crude guards at the CPB didn't bother me. Their crass demeanor will be off-putting to most people.
Instead, I am talking about the truly frightening monsters that manage to cloak their savagery with the suit of respectability. The ones who sit in their offices in New York City and receive propaganda orders right from the Trump administration.  The ones who bring Nazis onto their platform in the guise of covering both sides: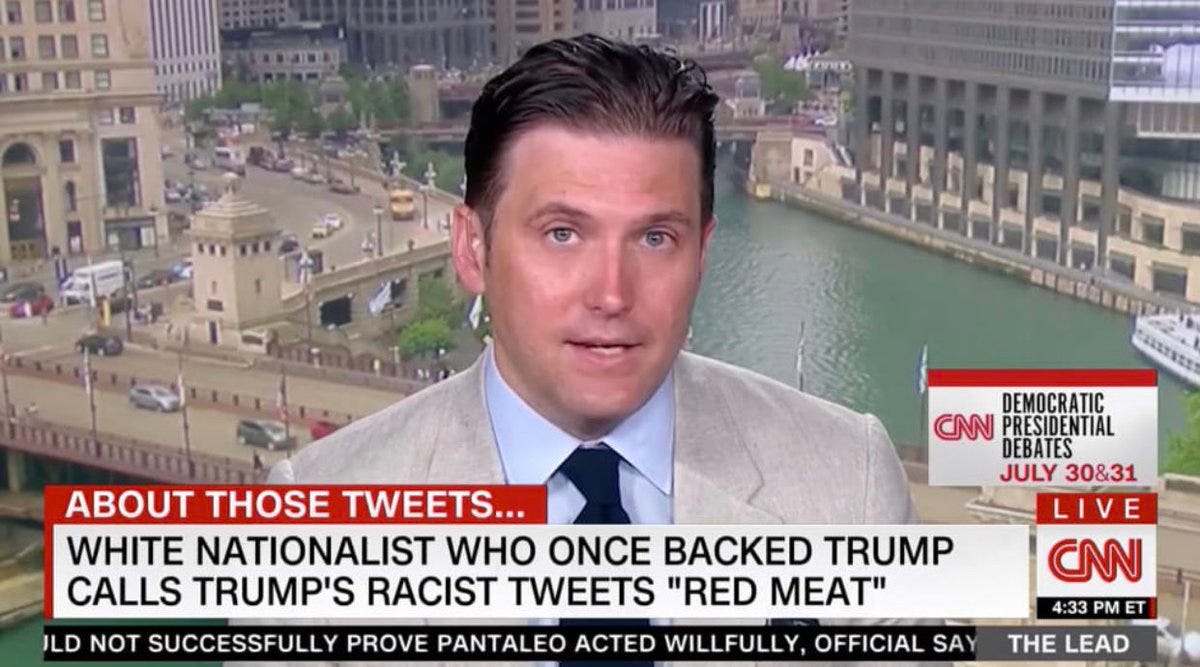 Then there are the men occupy columns of New York Times and give their dehumanization an intellectual cloak. A white American man speaking a few words of Spanish trigger these men into writing columns about the "thirld-worldization of America.
Empathy and fear are two emotions that are instinctive to humans.  We don't understand much of how our brains work but we do know fear can make people less susceptible to empathy. But these propagandists cannot create that fear. It must be lived.  They needed collaborators.
Their collaborators
How many times can an opposition fail before we impute malice to their incompetence? At what point do they transition from enablers to collaborators?

Was it when their fear of optics trumped morality and failed to hold a criminal administration that tortured people accountable? 
Or was it when they choose political opportunism and decided that the lives of millions of black and brown people in the middle east was a necessary sacrifice, actually worth it, in order to appear patriotic and hold onto their careers?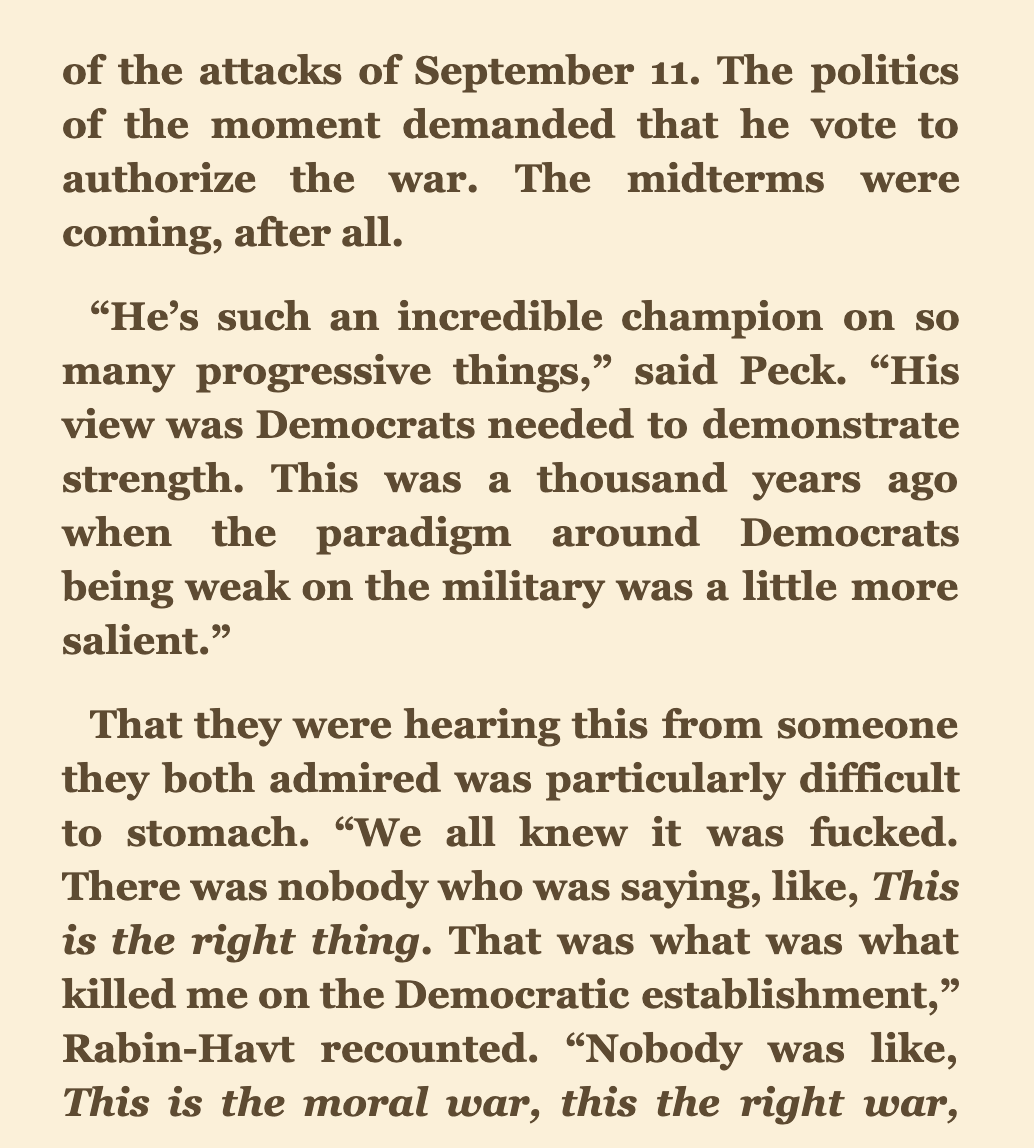 What good is the lesser evil when the only successful task is the ability to cloak their evil?

How often should the be able to cover-up object evil for intersectional rhetoric?

How many institutions can they make a mockery out of before we realize that they are batting for the other team?
Is it when they decided the profits of health insurance companies and big pharmaceuticals were more important than the lives of your poorest, frailest and sickest of our citizens?  Or was it when they decided to surrender an entire month before the election in a clandestine back room meeting? 
In October 2008, one month before the presidential election, the staff of the U.S. Senate Committee on Health, Education, Labor and Pensions (HELP) was already preparing for a legislative effort to enact national health reform in the new Congress set to convene in January 2009. The committee chair, Senator Edward M. Kennedy (D-MA), had directed us to bring together key system "stakeholders" to see whether they could find consensus on a path to reform

We assembled about twenty and gave them the moniker "the Workhorse Group," intending to work them hard to reach consensus… At the table were representatives of consumer, disease advocacy, business, insurance, physician, hospital, labor, pharmaceutical, and other organizations. Some chiefs were there: Chip Kahn of the Federation of American Hospitals, the trade group of for-profit hospitals; Karen Ignagni, president of America's Health Insurance Plans; Ron Pollock, executive director of Families USA, a leading consumer advocacy group. Others were represented by staffers or lobbyists.

We decided to focus the first meeting on coverage for all Americans. We conceptualized three avenues we could travel in search of consensus:

• The first we called Constitution Avenue, meaning a radical, systemic shift away from the current system, in which most Americans get insurance through their jobs. It could be achieved with a government-run Canadian-style "single payer" system replacing private insurance with public coverage, sometimes called Medicare for All… Either way, employer-based coverage was eliminated.

• The second we called Independence Avenue, meaning an incremental "go slow"approach to minimize conflict. The federal government could support state high-risk pools to cover those with preexisting conditions, subsidize uninsured lower-income folks, expand Medicaid a bit, and implement limited insurance-market reforms…..

• The third we called Massachusetts Avenue, meaning reform based on the key elements of the near-universal coverage law enacted in Massachusetts in 2006. Those elements include deep and systemic health insurance market reform, a mandate on individuals to purchase insurance, subsidies to make insurance affordable, and an insurance "exchange" to connect people easily with coverage.

After ninety minutes of talking, we wanted them to choose. We would not let them leave without getting a sense of their preferences.

"How many want to go down Constitution Avenue?" I asked. Zero hands were raised.

"OK, how many want to take Independence Avenue?" Zero hands.

"All right, how many want to travel down Massachusetts Avenue?" Of the twenty or so in the room, fifteen hands went up.

(Excerpt from Inside National Health Reform written by John E. McDonough)

At what point will we, the American people, realize that the only way we can believe that they are lesser evil is because we consider millions of black and brown people who live afar to be lesser people?
How did we figure that they were lesser evil in the first place? What method do we use?
The Devastation?
The drone strikes?
or the deportations?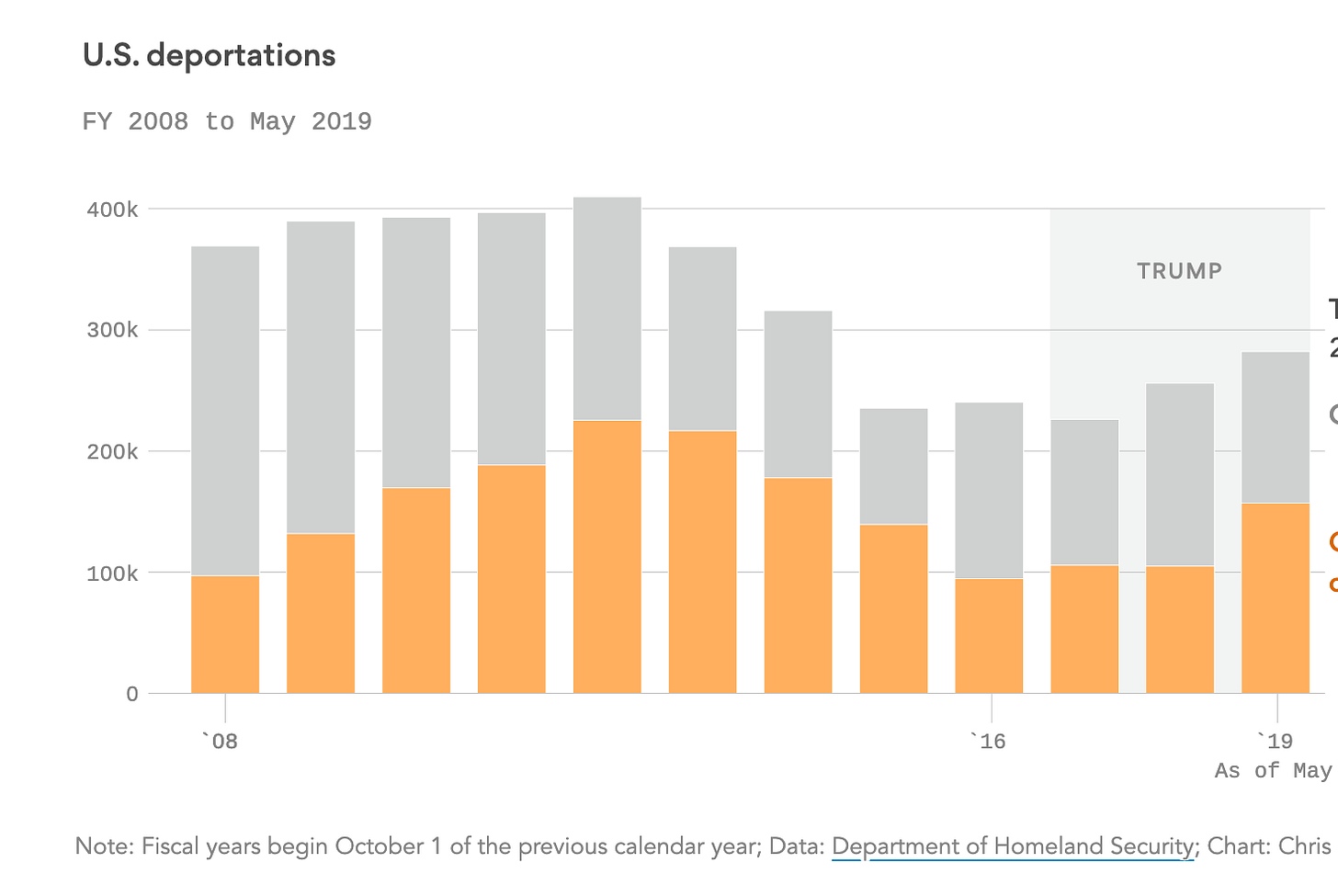 Because it is not clear from these.
---
How many times is a "liberal" news channel lie to us before we consider them propagandists?

How many times are we going to make excuses for their collaboration with fascists?
How many times are they allowed to throw black and brown people under the bus before we determine that it is not a sacrifice that needs to be made?
Is it when the scandal-free president turned four weddings into funerals?
Or the day, they killed a 16 year old American boy for being born into the wrong family?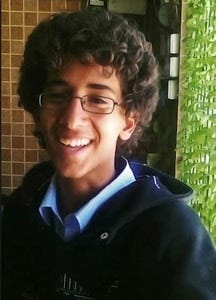 How many people are cops allowed to shoot on video and still get the not guilty verdict? 
Why didn't the first black president and a black attorney general file any federal charges to hold these murderers accountable?

How many years can he command the national security agencies before we realize that he has worked harder to devastate black and brown people in far away countries than he has to remove the threat of white supremacists infiltrating our police, military, customs and enforcement.
How many judgeships is he allowed to leave open for a dangerous fascist mad man? 1? 100? 2000?

Finally, we the American people have been victims. But how many times will we allow them to gloat in our powerlessness, and how many lives are they allowed to destroy before we become enablers and then collaborators?
We are at a crossroads. We have allowed our rich and powerful to put all of life on earth at risk.

How many atrocities are we allowed to watch and do nothing?
At what point, do we, the American people, do not deserve to call ourselves human because capitalism has also turned us into those monsters?
I hope it is before we have border guards re-enacting Nazi films.